First Woman Lt. General of Indian Army and Vice admiral of Indian Navy – Mrs. Punita Arora
|
Meet Mrs. Punita Arora (PVSM, AVSM, SM) from being a refugee during partition to becoming the first woman in India to achieve the second highest rank i.e. Lieutenant General of Indian Army and also the Vice admiral rank of Indian Navy.
To reach where she is now she had to cross many obstacles including the partition in which her family moved to Indian from Lahore, Pakistan.
Introduction –
She was born into a Punjabi family of Lahore on 31st May 1946, just a year before partition. She was only 1 year old when her family moved to India just like rest one million refugees. Their family had to bear tough times when they had no other possession than a blanket and glass. However, as soon as the situation got a little stable, they settled in Saharanpur, Uttar Pradesh.
She started her schooling at Sophia School of Saharanpur. After completing her 8th grade, she took admission in Guru Nanak Girls Inter-college. Soon, she decided to take science as her career option, and she joined Armed Forces Medical College in Pune in the year of 1963.
After she topped the second batch of AFMC, she was commissioned in the year of 1968. She served at as Gynaecologist, and her first posting was in Fatehgarh. At that time, Fategarh was considered as a difficult posting. This place had no doctors and no hospitals back then. The nearest hospital was 6 hours away in Kanpur. She had to take care of the patient if they missed the only train to Kanpur.
All these things seemed so little when the 1971's Indo-Pakistan war broke out. She was still posted in Fatehgarh and already married her doctor husband who was posted at the base hospital of Srinagar. She went to Srinagar to deliver her son and witnessed the preparations for war but never faced a war while she was in Fatehgarh. But all these events only gave her strength and confidence which kept her going.
Earning her first medal – Vishisht Seva Medal
While she was in Jammu and Kashmir in 2002 a terrorist attack took place in Kaluchak. The terrorists targeted a bus carrying wives and children of soldiers and fired at them brutally. 7 people died on the spot. But the critical patients and the wounded were brought to the nearest hospital at once under the command of Punita Arora, and they were all treated with good care under her medical command. For unveiling her leadership quality, she was awarded 'Vishisht Seva Medal' by the President of India later.
She didn't stop at this.
In 2004, she took charge of the commandant of Armed Forces Medical College and became the first woman to command the medical college. She also conducted researches on different medical facilities at the Army headquarter for which she received the 'Sena Medal.'
Afterwards, she moved from Indian Army to Navy and became the Vice-admiral of Indian Navy.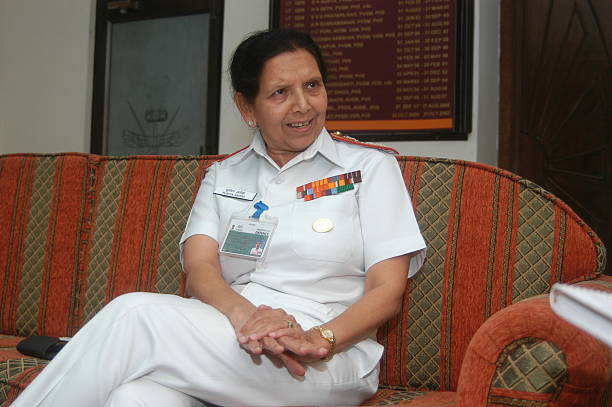 She has received more than 15 awards in her 36 years of career. She urges the young generation to take initiations and join the armed forces.
Lieutenant General Punita Arora's whole family is dedicated to the service of the Indian army; even her son is also a Dermatologist posted at the Air Force of India. While reminiscing her past days of glory, we can wildly conclude how hard was it for her to take such a bold stance when Army did not allow any girls.
The incredible journey of Mrs. Punita Arora was an inspiration for the young generation, and it always will be.
---
Reference – beaninspirer.com
By Subharthi Bhattacharya